pleasure your tastebuds… WITH CHOCOLATE!

Cotard 
BEST CHOCOLATIER IN CANADA
IN SAINT‑SAUVEUR AND MARCHÉ 440 LAVAL
Welcome to our enthusiastic confectionary.
This is the place to discover the unique and scrumptious chocolate derived from a creator of exceptional taste, the core of our wonderful universe around which gravitate the master of chocolate fantasy and authentic ice cream.
Travel with us amongst our cacao discoveries from around the world, basis of our exotic compositions and audacious confections of every size. Experience the pleasure… found in garnished chocolates, in stunning enormous 3D pieces or their exclusive classic version.

BEST CHOCOLATIER in canada

Michaël Cotard
CHOCOLATE ARTIST
His expansive creativity and love of chocolate have earned our creator of tastes, amongst several mentions and awards, the 2015 title of Best Chocolatier in Canada awarded by the prestigious World Chocolate Masters.
Additional information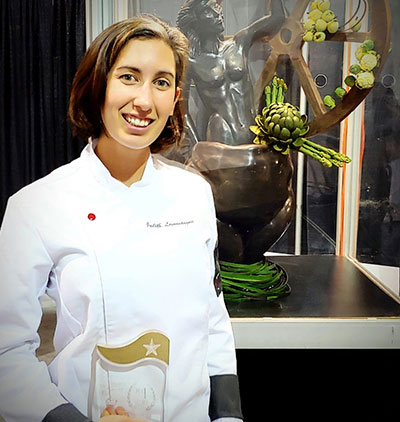 Judith Lamontagne
CHOCOLATE ARTIST
First Prize Winner of the 2019 Fiesta Farinex Trophy Competition for her "Délivrance" piece, our esteemed chocolatier has already captured the pride of our team! Skillfully coached by Michaël Cotard, Judith is now preparing for the Canadian Finals of the renowned World Chocolate Masters.
More +